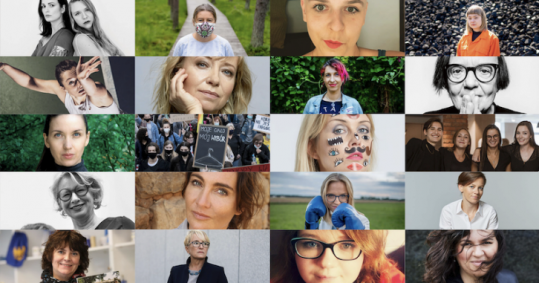 The list of "The 50 Bold" is prepared by the "Wysokie Obcasy" editorial office every year. It presents the women who in a special way decided about the social and economic situation in Poland in the past 12 months.
"We emphasize this every year: it is not a ranking. They do not race against each other for priority. They cooperate" – pointed out the creators of the list. In this year's edition, the participants and organizers of the Women's Strike were honored. There are as well politicians, sportswomen, directors, businesswomen, and environmentalists. Dominika Kulczyk was awarded for the fight with period poverty and the ongoing campaign "Tenderness and Freedom".
"The richest woman in Poland, who showed that big money can go hand in hand with social sensitivity, care for other people, engagement in solving the weakest people's problems" – one can read in the article devoted to the president of Kulczyk Foundation.
On the "The 50 Bold of 2020" there are amongst others: Iga Świątek, Agnieszka Holland, Marta Frej, Zuzanna Rudzińka-Bluszcz, Sylwia Chutnik, Małgorzata Trzaskowska, Wanda Traczyk-Stawska.
- Congratulations to all the Bold Women. I would like to thank the editorial staff that I could be part of this honorable group – says Dominika Kulczyk, the president of Kulczyk Foundation.
The complete list is available on Wyborcza.pl (in Polish).