Dominika Kulczyk wins the Jan Karski Eagle Award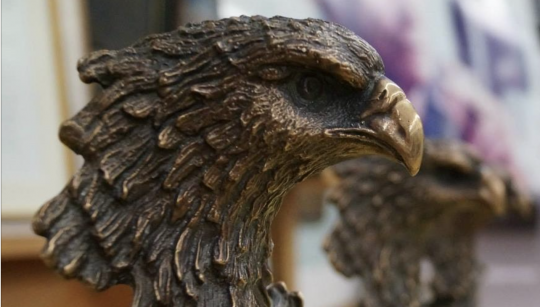 Dominika Kulczyk received the honour "for sharing good where it is lacking". The Eagle Award was awarded by the Chapter of the Jan Karski Society, which was attended by, among others, Archbishop Prof. Alfons Nossol, Archbishop Grzegorz Ryś, priest Adam Boniecki, Aleksander Kwasniewski, Prof. Julian Kornhauser, Abraham Foxman and Dr. Wiesława Kozielewska-Trzaska (niece and god-daughter of Jan Karski). In support of the award, Archbishop Nossol noted that although both winners are divided by two generations, they "follow the same path of disagreement with evil." As he pointed out, Dominika Kulczyk is fighting "with situations of human misery, disease and social degradation unworthy of today."
The Jan Karski Eagle Award has been granted 21 times. It was established on May 5, 2000 by Prof. Jan Karski (1914-2000) - legendary war hero of the Polish Government-in-Exile, witness to the Holocaust, and Righteous Among the Nations. In accordance with his will, the people who "are concerned about Poland with dignity" are awarded the prize. So are the ones "who, not being Polish, wish Poland well".
'Was Karski's life a great story? It was more than that: it is a masterpiece of courage, integrity and humanism' - Elie Wiesel. Jan Karski was a living example of a good man in a time of evil. I am extremely honoured and touched to receive the award he set up. The more so because it was awarded by a group of beautiful people whose actions have changed the world for the better. In the past, the winners of the prize were: Oriana Fallaci, Mikhail Gorbachev, Jacek Kuroń, Tadeusz Mazowiecki, Shimon Peres, Józef Tischner, Lech Wałęsa and Elie Wiesel. It is a great distinction to be in this group. Thank you very much.
Dominika Kulczyk
The award ceremony of this year's Karski Eagles Award will take place in July, marking the 20th anniversary of its founder's death.