Programmers in the Domino Effect Workshop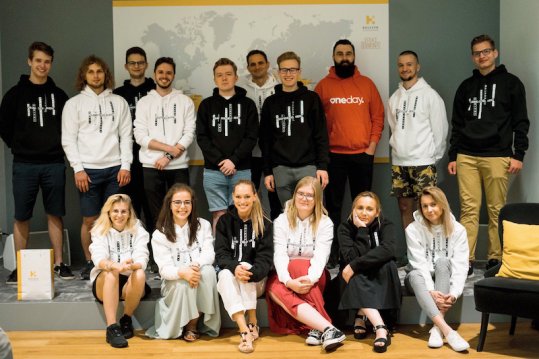 The application was created within the project USAMODZIELNIENI (THE INDEPENDENT) run jointly by One Day Foundation and Kulczyk Foundation. This training program aims at people over 16 who are facing the necessity to become independent and very often they come up against barriers and restrictions. They will be able to find a lot of useful content in the application USAMODZIELNIENI – ranging from motivational short films, through professional advice on how to write a CV, to job and internship advertisements. Thanks to this application the users will be able to ask experts questions and receive from them useful tips regarding the most urgent and important challenges they have to face in their adult lives.
The meeting in the Domino Effect Workshop was an occasion to – together with One Day Foundation – thank the students for their work, excellent ideas, proposed and implemented solutions, and most of all – for their good hearts. We prepared a surprise for them – the culinary workshop with Mateusz Gessler. It turned out that in the kitchen the programmers from Warsaw University of Technology move around only a bit worse than in the world of IT!