The Kulczyk Foundation Award goes to "Supernova" by Bartosz Kruhlik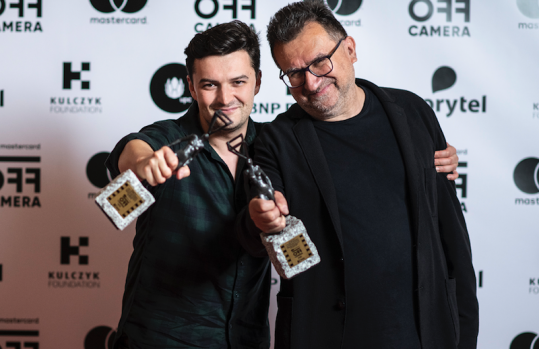 "Supernova" is described by critics and reviewers as "great, strong cinema pulsating with emotions". This is Bartosz Kruhlik's full-length debut. The plot of the film revolves around the events after a car accident caused by a politician. It makes the fate of random characters interwine in sometimes suprising ways.
In its justification verdict the competition jury pointed to the significance of the work that addresses the problems and divisions present both in our society and in other countries. "We awarded this film for its originality and eloquent simplicity of portraying the truth about political and social divisions both in Poland and around the world, and for its structurally dazzling plot: intimate, emotional, tragic, but also metaphorical" – such was the jury's justification.
- The Kulczyk Foundation Award in the Polish feature film competition for Off Camera is a tribute to talent, sensitivity, empathy, and ability to speak about the most important matters in tender, yet firm ways. - said Dominika Kulczyk, the president of Kulczyk Foundation. - Mr Bartosz, thank you for this incredibly touching, sad story, in which there are no easy choices, simple solutions, nor single-dimensional attitudes. Thank you and congratulations!
Other films that took part in the competition were as follows: "Interior" (directed by Marek. Lechki), "Bliscy" (directed by Grzegorz Jaroszuk), "Nic nie ginie" (directed by Kalina Alabrudzińska), "Zgniłe uszy" (directed by Piotr Dylewski), "Ukryta gra" (directed by Łukasz Kośmicki), "Żelazny most" (directed by Monika Jordan-Młodzianowska), "Safe Inside" (directed by Renata Gabryjelska), "Sala samobójców. Hejter" (directed by Jan Komasa) oraz "Wszystko dla mojej matki" (directed by Małgorzata Imielska).