The concert dedicated to the memory of Jan Kulczyk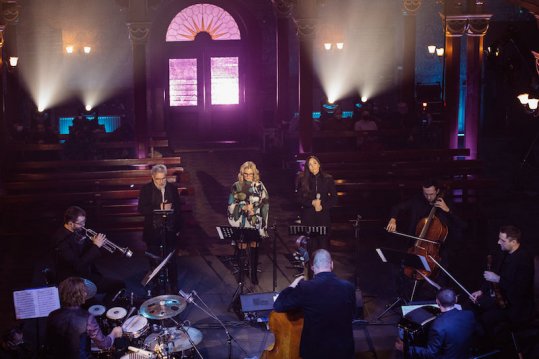 David Beigelman (1888–1944) was one of the most important Jewish theater music creators in the interwar period. He composed for operettas, theater plays and songs. He wrote and worked on folk songs. Their theme was various – from love to traumatic events which became part of the Jewish community in Poland. Beigelman was the author of, amongst others: the soundtrack of the legendary "Dybbuk" by S. Ansky, and his songs were performed by the distinguished pre-war vocalists – Wiera Gran and Adam Aston.
The work of David Beigelman was reminded during the concert which was a part of the Prolog 30th Jewish Culture Festival in Krakow. The event was dedicated to the memory of Jan Kulczyk. The music of the Jewish violinist and composer was performed by the Krakow Klezmer band Bester Quartet. The vocal cast included – Grażyna Auguścik, Dorota Miśkiewicz and Jorgos Skolias. The concert was broadcast live from the Krakow synagogoue Tempel on the Facebook and the event's website. You will also be able to see the show on Polish channel TVP Kultura - the TV premiere is planned for April 2021.
The anniversary 30th edition of the Jewish Culture Festival will be held in the summer of 2021. Its theme will be one of the elements – fire. As we are waiting for the Festival, the organizers decided to prepare the Prolog of this event – as part of it from June 2020 until the end of the Jewish Hanukkah (this year between 10 and 18 December) you could take part in many concerts, workshops and lectures online.
Photo. Michał Ramus / Jewish Culture Festival in Krakow