Survey: Poles in favour of free sanitary pads in schools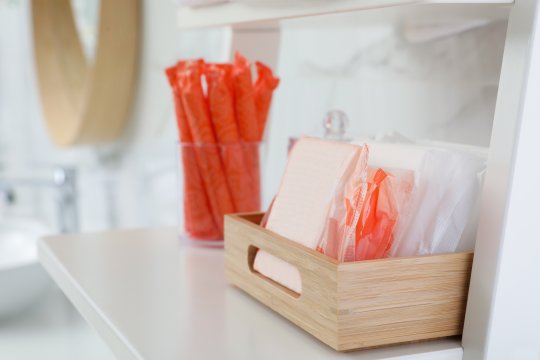 Two years ago, the Kulczyk Foundation and the Period Coalition, a group of organisations and individuals working on this issue founded by the former, were the first to raise the alarm about the fact that menstrual exclusion is not a problem exclusive to developing countries and that it affects many Polish women. The results of a recent poll conducted by Kantar Public for the Kulczyk Foundation clearly demonstrates the scale of the problem.
As many as 67% of the female respondents admit that they have experienced a situation where they did not have access to sanitary pads or tampons while in school when they were on their period. The survey was conducted on a representative sample of 1,000 women aged 18–45. The results came as no surprise to Dominika Kulczyk, chairwoman of the Kulczyk Foundation.
'We know that access to menstrual products and menstrual health education are far from perfect. We have adopted the bottom-up approach and supply menstrual products and educational materials to schools with the help of our partners. But the problem calls for systemic solutions', says Dominika Kulczyk.
One such solution is a law that is expected to be passed by the Polish Parliament and will ensure free access to menstrual products in schools.
'The bill, drafted on the initiative of the Period Coalition, will be brought before the Sejm any day now. This is a problem that transcends political differences; it has caught the attention of female MPs from different parties, and I hope that the initiative will meet with general approval of the Sejm and the Senate', the Kulczyk Foundation leader adds.
One of the arguments for the speedy introduction of the new law could be the results of the survey, in which 64% of Poles declared that there should be free access to menstrual products in schools. The Kantar Public survey, commissioned by the Kulczyk Foundation, was conducted on a representative sample of 1,000 people over the age of 18.
'In some countries, recently joined by Canada, universal access to menstrual products in public spaces is becoming a standard. We want to make the first step towards that, because we believe it will significantly improve the situation for many girls. Menstrual poverty leads to other problems – to begin with, it deprives girls and women of equal opportunities at school and work, it affects their health. The results of our survey confirm that Poles understand the problem and support the proposed solution. For us this is a good sign ahead of the Parliament's work on the bill', Dominika Kulczyk stressed.